Tromso Airport (TOS)
Find the most important information about Tromso Airport: Flights, Departures, Arrivals, Parking, Car Rentals, Hotels near the airport and other information about Tromso Airport, Langnes (TOS). Plan your travel to Tromsø Airport with the information provided in this guide.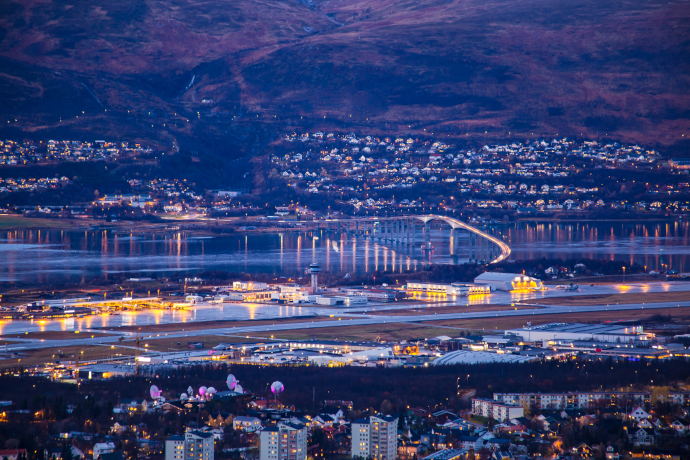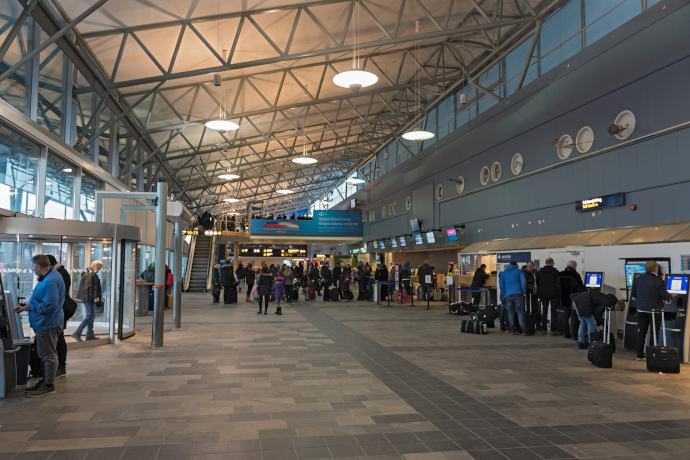 Tromsø Airport, Langnes (IATA: TOS, ICAO: ENTC) stands for an international airport serving the city of Tromsø, being the largest airport in Northern Norway.
Tromso Airport is located in Langnes, on the western coast of Tromsøya Island, 5 km northwest of Tromsø city centre.
Tromso Airport, Langnes is a hub for Lufftransport and Winderøe.
Tromso Airport handled more than 2,200,000 passengers in 2019.
During 2020, due to coronavirus crisis, the Airport only registered a little more than 1,2 million passengers.
Tromso Airport consists of a couple of passenger terminals:
See some of the Services and Amenities at Tromso Airport:
- Free Wi-Fi
- ATMs
- Duty free stores
- Shops and Restaurants
- Luggage storage
- Mobile chargers
About Tromsø
Tromsø is a city in Norway which lies in Tromsøya Island, being the third-largest city north of the Arctic Circle. It is famous for having the highest number of old wooden houses in Northern Norway.

While your stay here do not miss The Polar Museum, Tromsø Cathedral, a wooden cathedral, Verdensteatret, The Arctic Cathedral, Polaria aquarium, Mount Storsteinen and Tromsdalstinden mountain, among others.
Get to Tromso city centre by the following means of transportation:

Bus: The Airport Express Coach and several public transport routes transfer to city centre.
See more information

Taxi: Get within 10 minutes to downtown by taxi.
See more information

Car Rental: Rent a car at Tromso Airport and enjoy your ride! Check our search engine.
Contact
Address:
Tromsø lufthavn, Langnes, Flyplassveien 31, 9016 Tromsø
NORWAY

Phone:
+47 67 03 46 00